Shop
---
100% of artist earnings from TeePublic/Redbubble/Spoonflower and 100% of knitting pattern sales from Payhip and Ravelry (or leethalknits.com, with a ravelry shopping cart) are given back out to the community.

All proceeds from sales will be donated to mutual aids, or other people/orgs in need and/or doing good work towards social justice, Black Lives Matter movement, anti-fascism, or helping unhoused communities or anyone in need. Usually focused on Portland, but sometimes elsewhere.

See this twitter thread for occasional updates on specifically where donations are going, and a list of where donations have gone in the past since I starting donating sales in 2018.
---
---
Note: Redbubble, Teepublic, and Spoonflower artist earnings are a small percentage of the cost of these items so most of your money will go to Redbubble/TeePublic/Spoonflower. I have vetted these companies and they seem okay and better than many others, but there is no ethical consumption under capitalism so make your own choices!
---
---
---
---
While I rarely design new knitting patterns these days, my old patterns, which specialize in any-gauge accessories, modular construction techniques, and playful approaches to knitting itself, are still all available to peruse and to knit! See more info on my Payhip info page.
All proceeds from sales will be donated to mutual aids, or other people/orgs in need and/or doing good work towards social justice, Black Lives Matter movement, anti-fascism, or helping houseless communities or anyone in need. (See Shop page for a bit more detail.)

See/purchase all patterns on Ravelry here.

See/purchase some patterns on Payhip here.

Most patterns are available to buy here on my old website with a ravelry shopping cart; the pdf will be downloadable through ravelry and placed in your ravelry pattern library. If ravelry is not accessible to you, and you want to buy a pattern which is not on Payhip, please let me know through email or twitter and I will get it up on Payhip as soon as I'm able to! I'm slowly working on getting them all up there!

The photos above & below link to the patterns on Payhip.
Knitting technique tutorials are currently up on my old knitting website here, but will eventually be moved to a new site.

Most of the video tutorials can also be found directly on YouTube here.

Many/most of my knitting patterns include tutorials (either detailed written instructions or often photo tutorials) in the pattern PDF itself.
Color Squared
---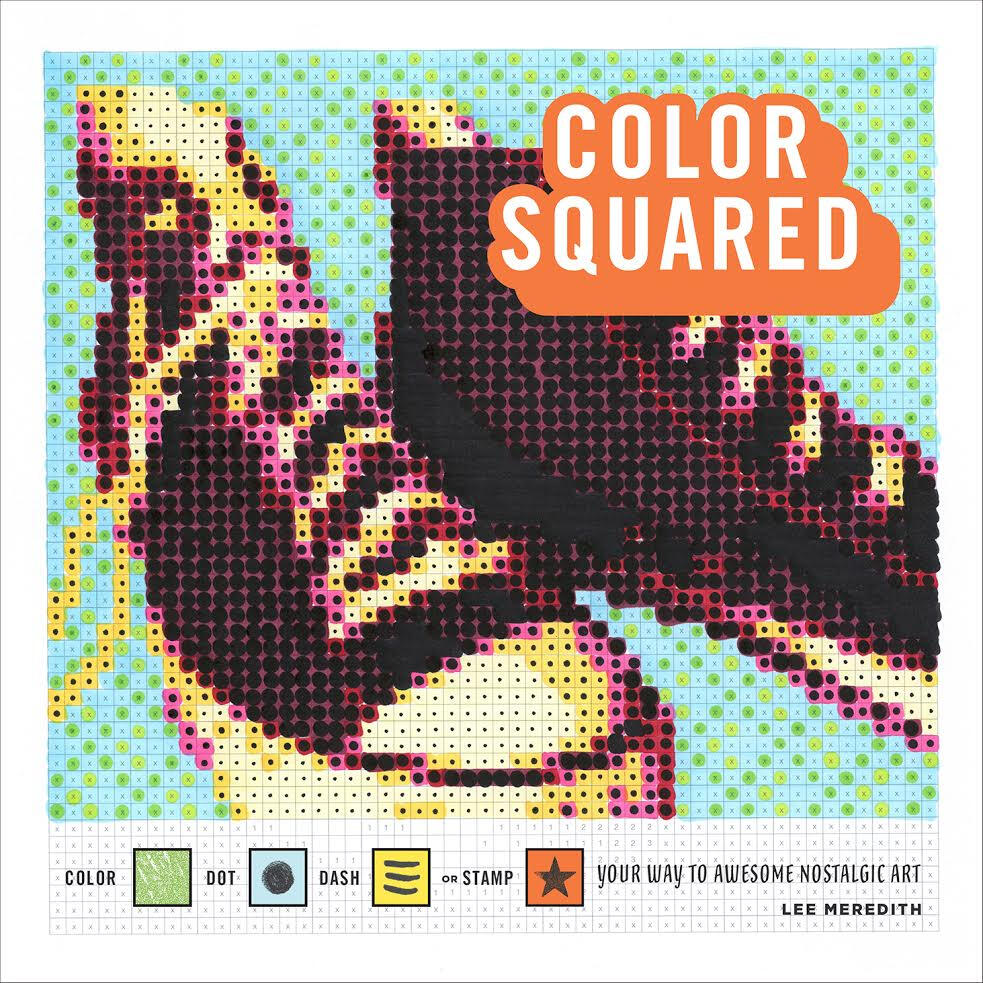 Color Squared is out now on Clarkson Potter / Penguin Random House! Grab it from your favorite online bookseller or call your local bookstore to have them order you a copy!!

Read the blog post! Rate/review it on Amazon! See and use #colorsquared on Instagram!
Paint-by-number meets 8-bit graphics meets the traditional coloring book in this brand new format that showcases pixelated photographic images of cool and quirky nostalgia objects. Doodlers, artists, and puzzlers alike will enjoy this new take on coloring.

With a focus on old favorites, pictures of things like cassette tapes, a rotary phone, and roller skates have been pixelated and rendered as numbered grids. To fill them in, users have options to vary the colors, just vary the shading, or even use different shapes or lines. You don't even have to use color if you don't want to!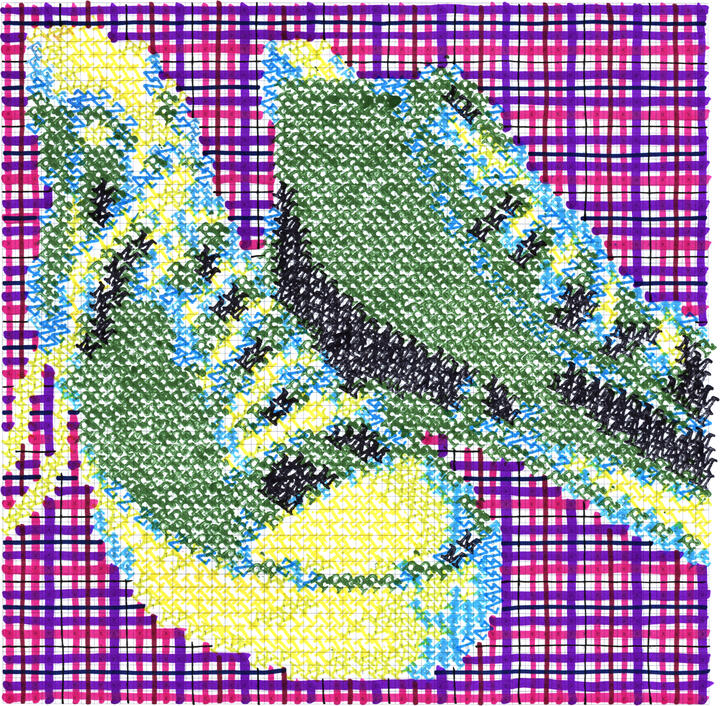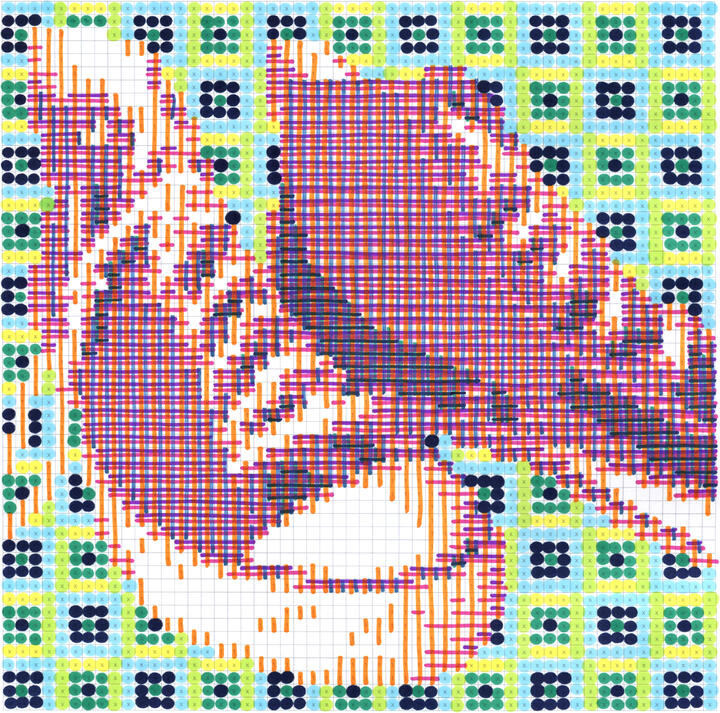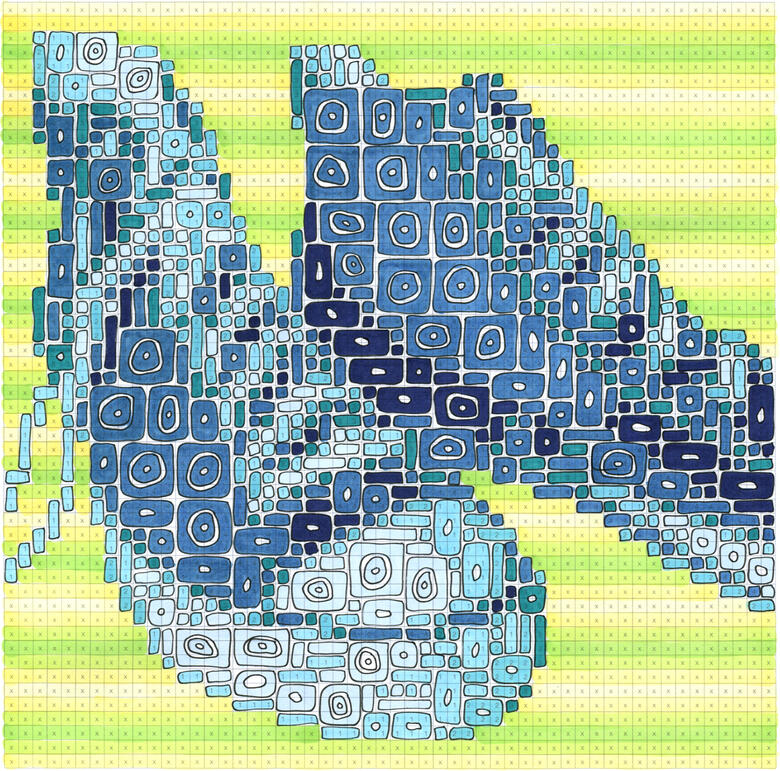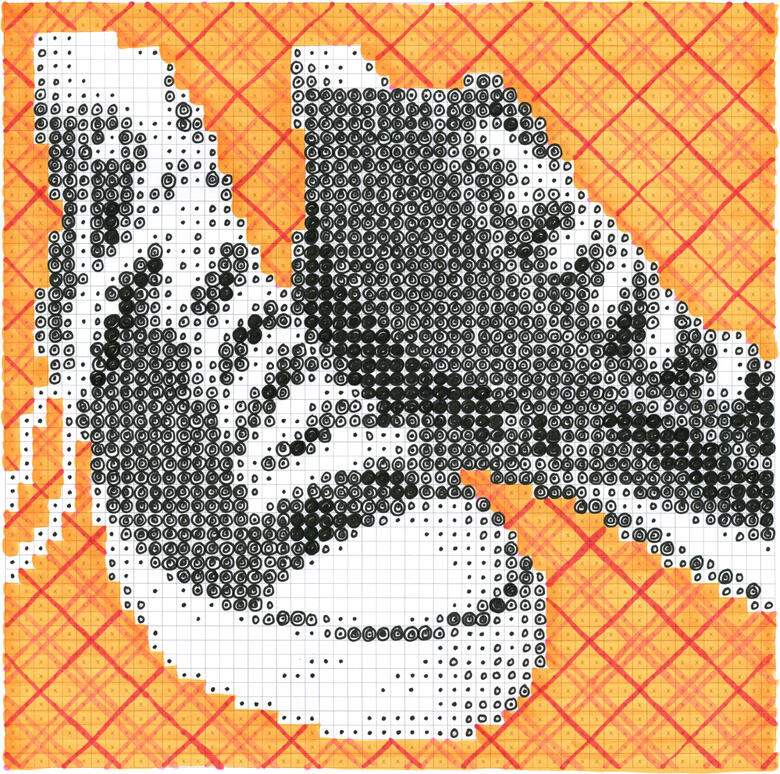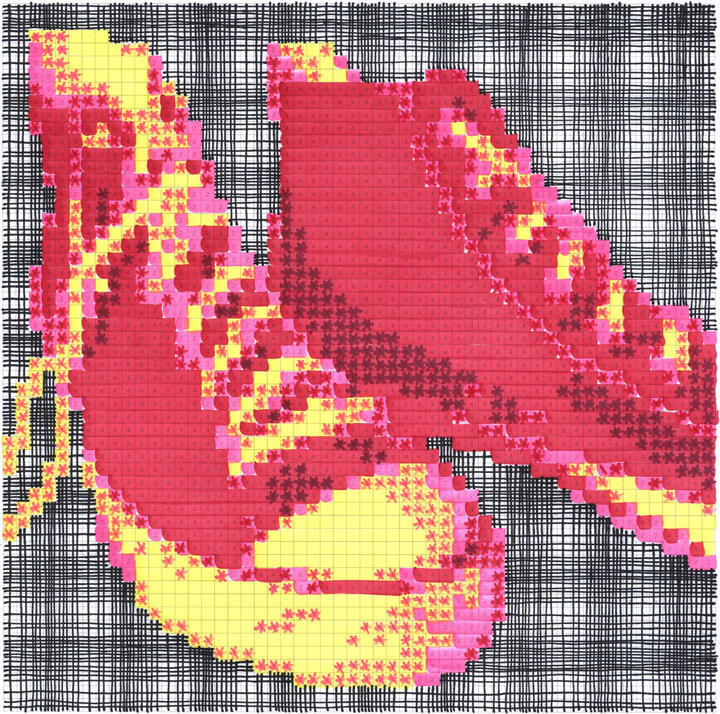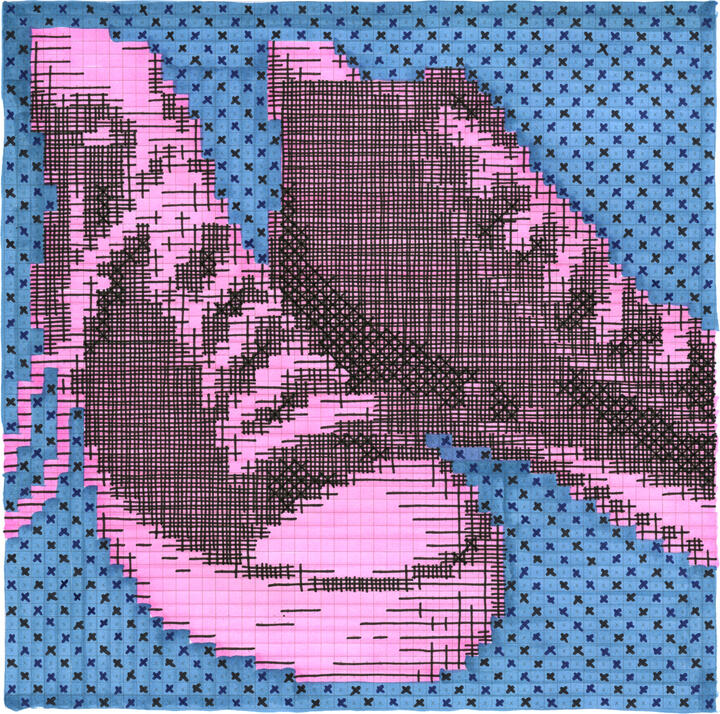 Color Squared can relieve stress or challenge the mind, depending on the approach the reader chooses; but either way, it will keep the head and hands busy, and make for a fun trip down memory lane. The images you see here show just some of the different ways you could color the same picture. There are 50 images, and they can all be colored any way you like!

They are on tear-out pages, with answer key pictures on the back of each page. The book includes illustrated instructions for the many methods, example images for each, and some practice mini-grids.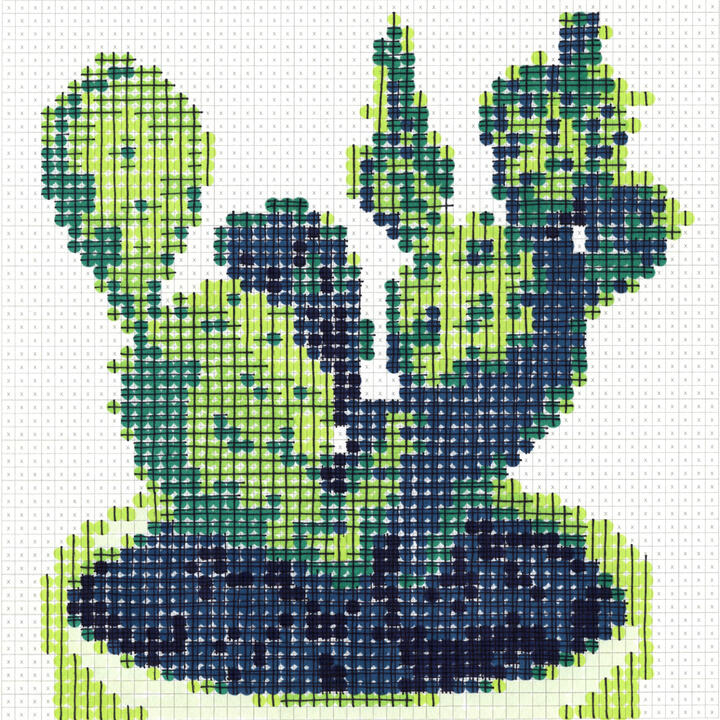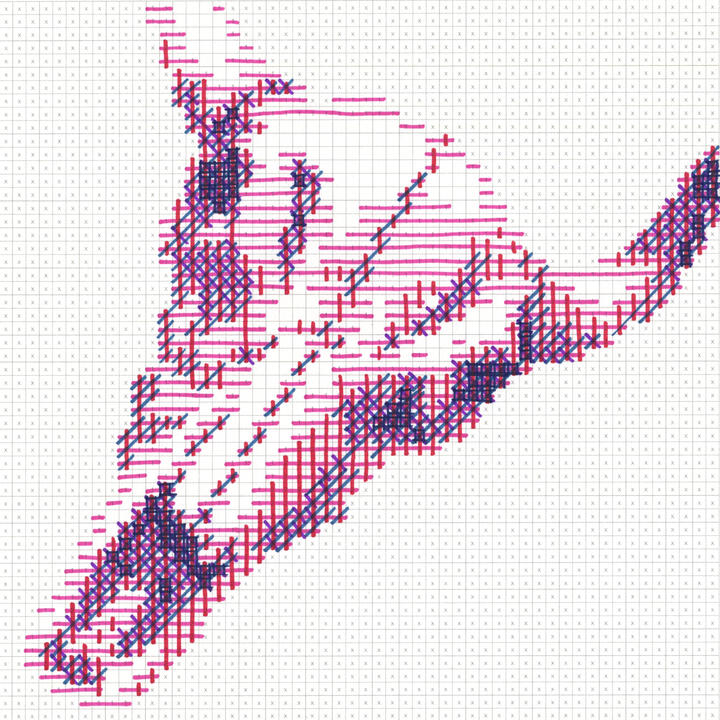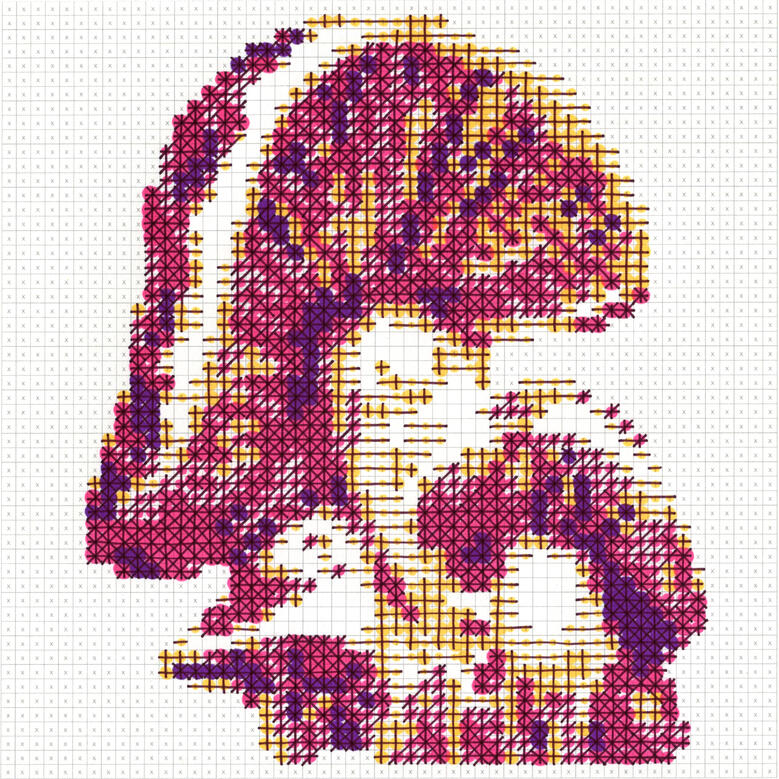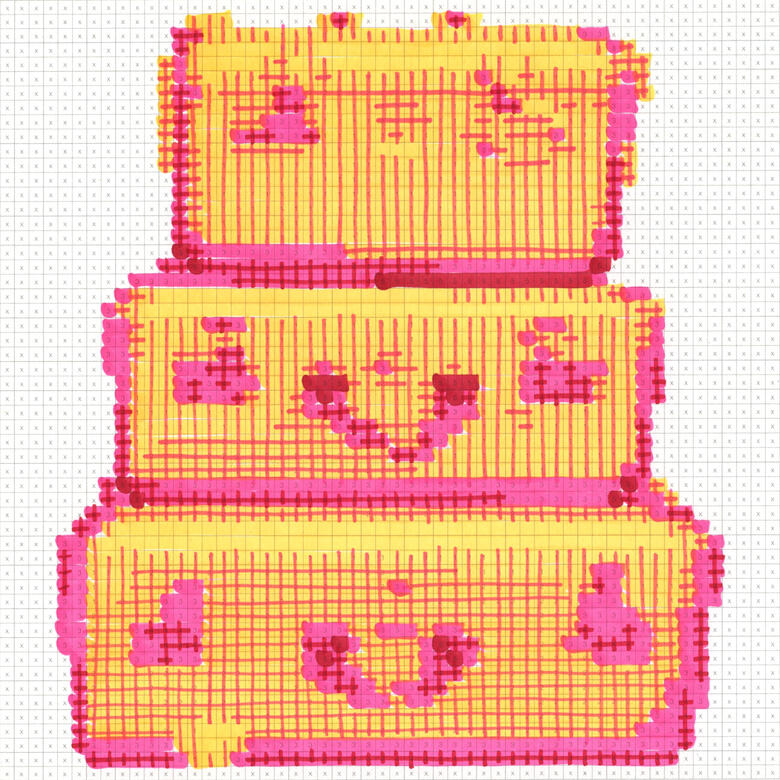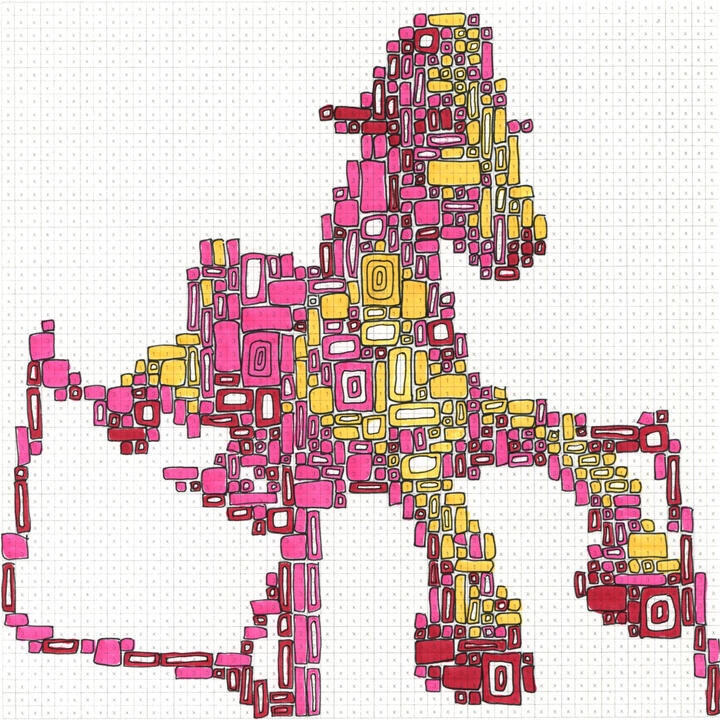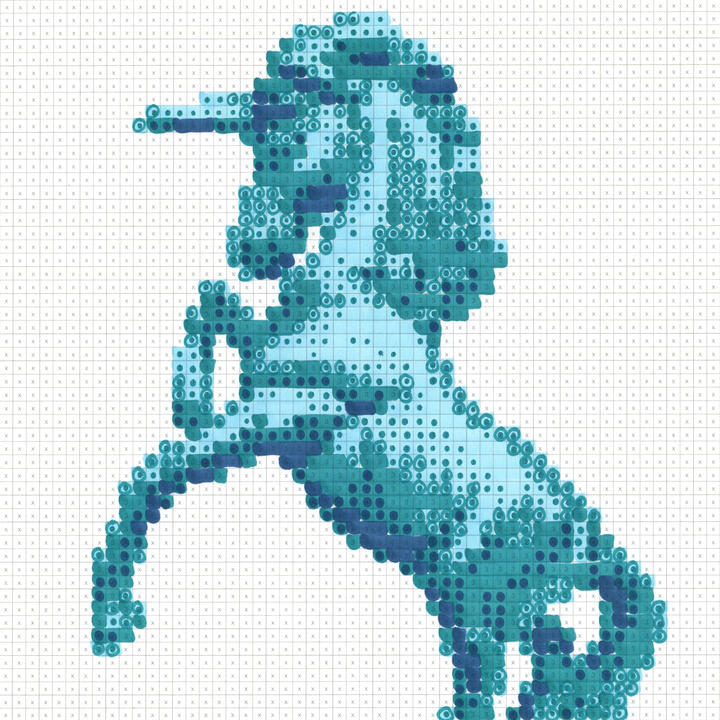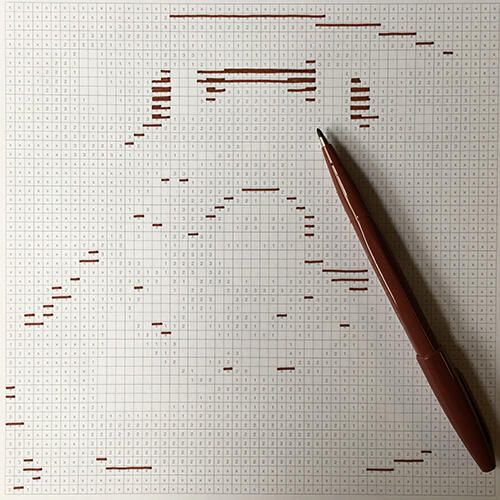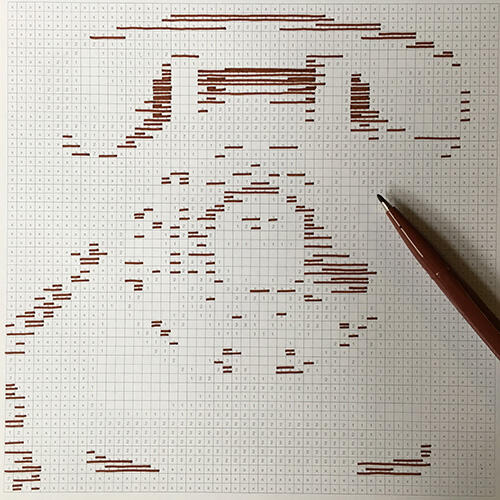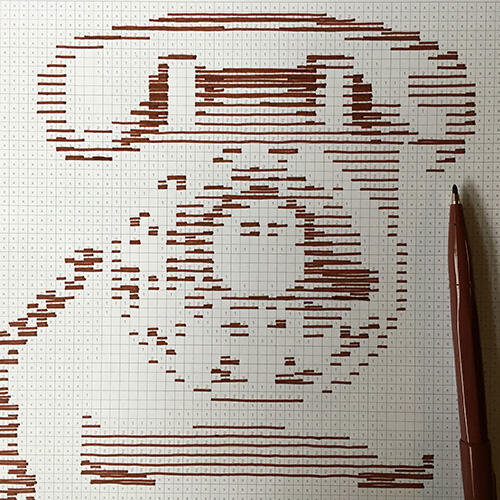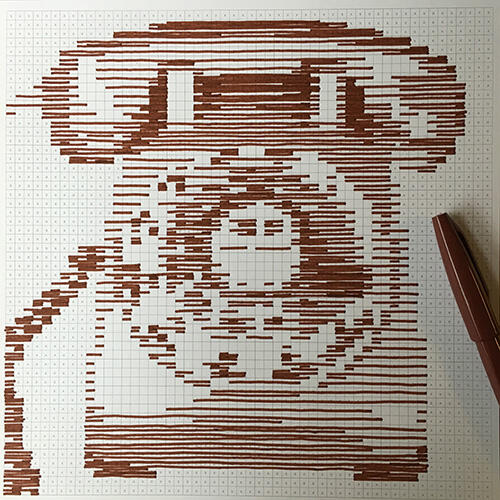 instagram post with more images and caption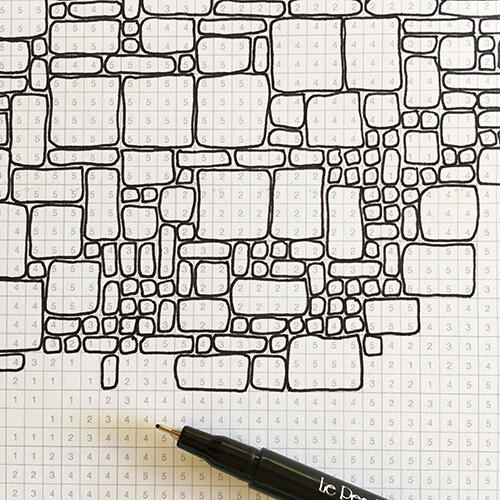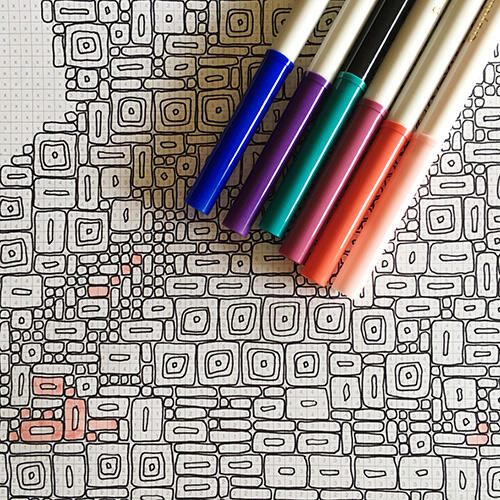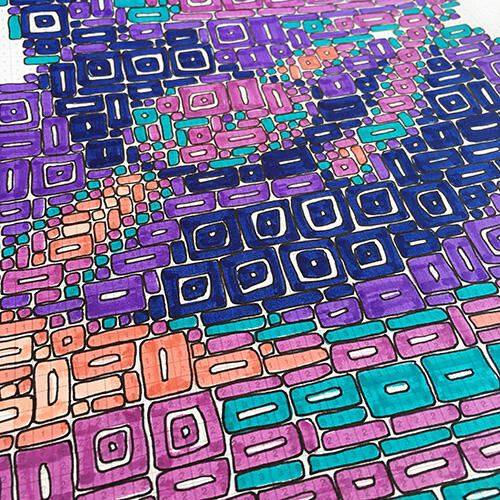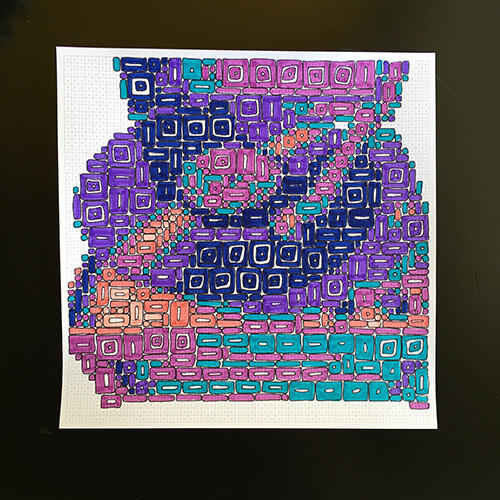 About Me
---
I used to be a full-time knitting pattern designer (& teacher, freelance writer, etc); I went back to school for graphic design in my mid-30s, 2016-18. I now work as a graphic designer of knitting pattern books, tying it all together. With a 40 hr/week job job I actually have extra time to sew clothes for myself AND do lots of mutual aid work for my community. All my knitting patterns are still available, with 100% of sales now being donated to mutual aid—see shop page.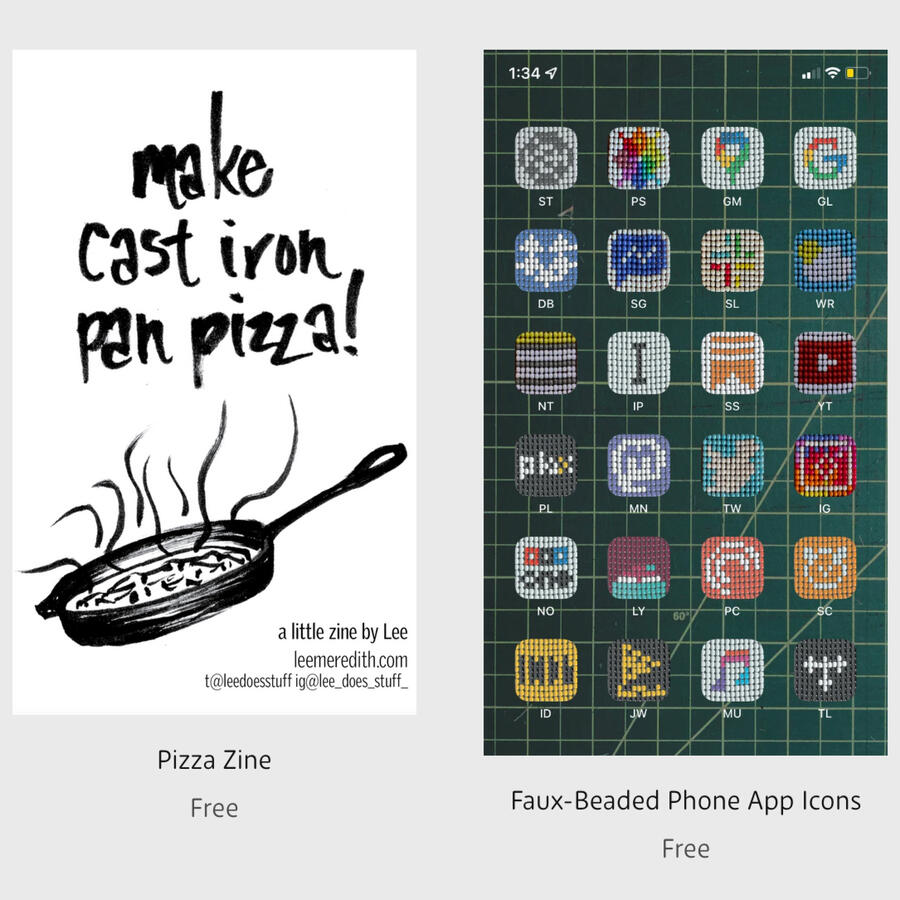 I believe that Black lives matter and that trans rights are human rights and that EVERYONE deserves food and shelter and healthcare and safety and that mass incarceration is reprehensible and that police should be extremely defunded and eventually abolished and replaced with systems that are best for people. I believe human lives are more important than windows. My political ideology is that I want everyone to be OK, now and into the future. Capitalism very much prevents that from being possible.

I believe individual acts like choosing to sew our own clothes, mend the things we already have, shop at thrift stores and avoid fast fashion, etc, are not enough in the big picture, but are meaningful ways we can improve our own lives in our own ways and work together towards a better future. From each according to their ability, to each according to their need.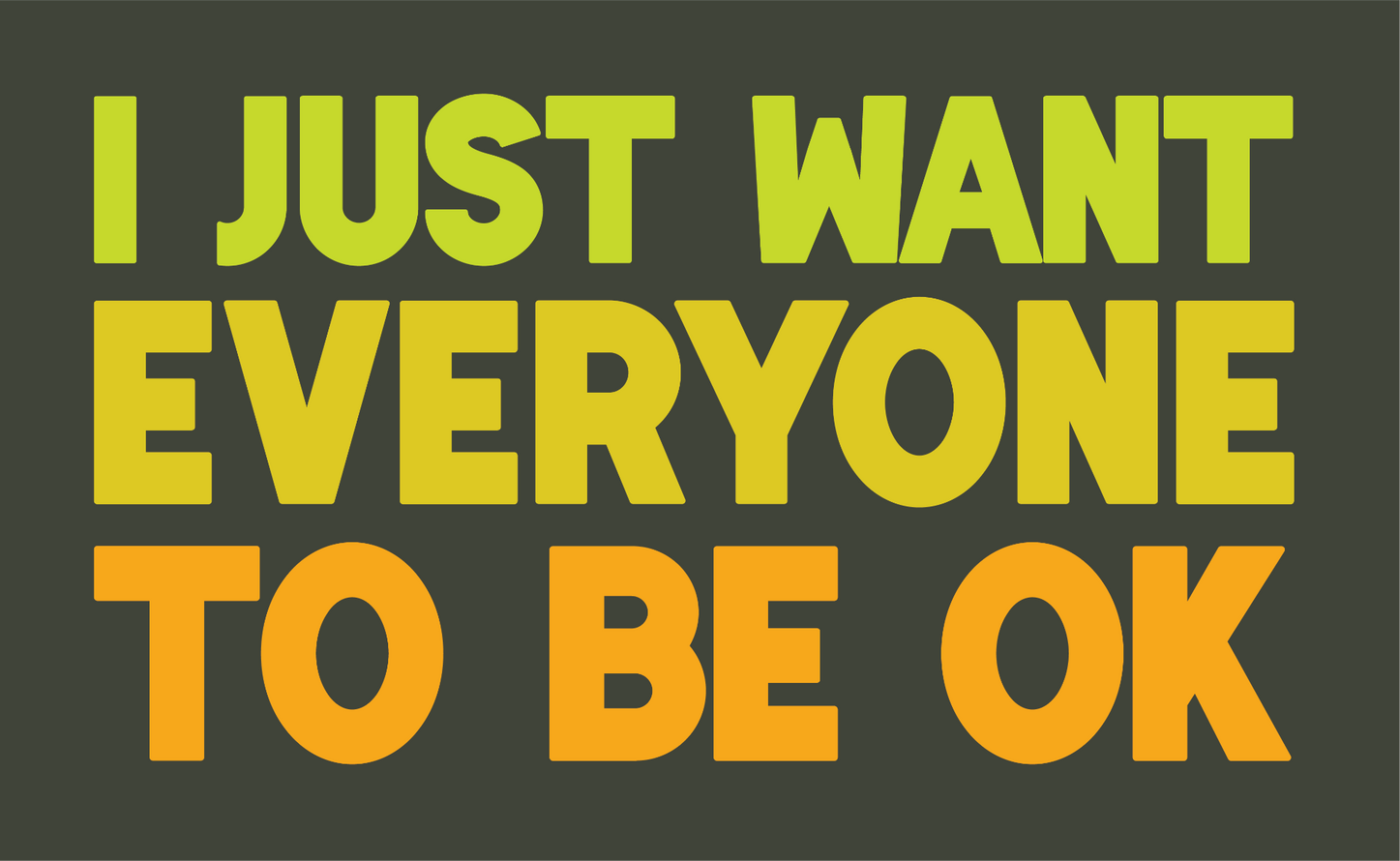 If you want to see things I sew, follow me on instagram. There are other things over there too, but mostly sewing these days, sometimes knitting, sometimes food.

If you want to read my thoughts (and lots of retweets of other people's thoughts) follow me on twitter.

On YouTube, you'll just find my old knitting tutorials and some fun Color Squared videos, but maybe someday I'll post other things there!

I have an old blog (started way back in 2007) that I always have plans to post to but we'll see if/when that happens...

I also still have a flickr account, where I try to put photos of all the clothes I sew and have plans to put up more things like vacation photos, we'll see!